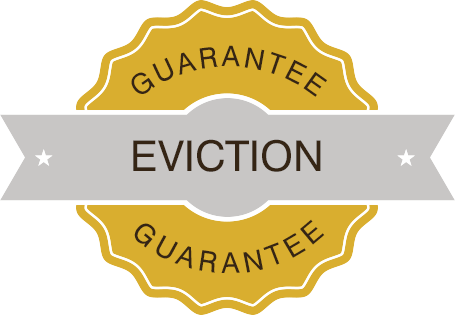 If a tenant we placed must be evicted from a rental property that we manage, we will pay the cost of court filing fees for the eviction.
EVICTION GUARANTEE

If a screened tenant placed by Birdy Properties ever has to be evicted for Non-Payment of Rent, Birdy Properties will cover the costs associated with the process to evict the tenant up to $1,000.
HOW IT WORKS
We understand how frustrating it is when a tenant violates their lease agreement and the financial implications for property owners. It's an unfortunate fact that some tenancies end in eviction. With PMI's Eviction Guarantee, you don't have to worry about the costs for an eviction because when you have PMI Birdy Properties as your Property Manager you are automatically enrolled in our Eviction Protection Guarantee we not only handle the eviction process but we cover the filing fees associated with the eviction, up to $1,000.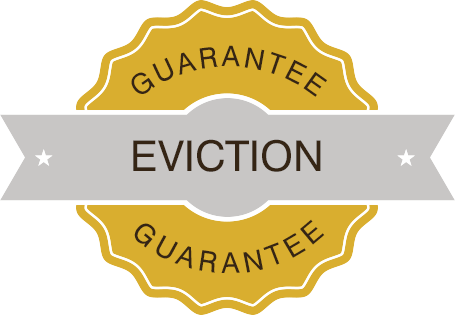 How the Eviction Guarantee works:
New tenants with leases signed after Management Agreement is in place are immediately covered.
The Program does not cover lost rent, move-out costs, or damage to property.
The Program does not cover the Owner for the Tenant's Attorney fees, or court-ordered fines, damages, or penalties.
The Eviction Protection plan must be specifically subscribed to in your current Property Management Agreement.
*This is a summary of terms for the Eviction Protection Plan, see your management agreement for exact terms.
Additional Coverages Available:
For a small charge of $9.95 per month you can be included in our Additional Eviction Protection Package which extends the protection to include the following:
Removal of Tenant Possessions (Cost $1,000+)
Lock Change Required by Law (Cost $150-300)
Initial Basic Cleaning of the Property (Cost $580)
Coverage Amount is not to exceed $3,000
Need professional property management? Trust a PMI Property Manager with your investment!
What We Do As Your San Antonio Property Manager
We do more than just collect rent


Property Marketing
We work to quickly find the right tenant for your home and use our proven marketing methods to attract high-quality applicants.

TENANT SCREENING
Every application undergoes careful screening, with background and financial checks designed to keep your interests protected.

RENT COLLECTION
Getting your rent payment on time shouldn't be a guessing game. We handle all billing and get your money to you on time.

PROPERTY MAINTENANCE
We know how to keep your property in optimal condition. We handle all maintenance requests and coordinate repairs for you.

FINANCIAL REPORTING
We provide full visibility and monthly reports for your property. Access your account any time through the 24/7 Online Owner Portal.

PROPERTY REVIEWS
Our regular in-person reviews allow us to identify potential problems in advance & keep your home healthy.

EVICTIONS
If a tenant relationship ever takes a turn for the worse, we can process the eviction for you & minimize its impact on your bottom line.

LEGAL COMPLIANCE
We monitor the laws and insurance regulations that impact your home & work to ensure that your property is legally compliant.

HOME WATCH
For owners of second homes who want the security of knowing their home is being watched and cared for while they are away.
Get A Quote