Rent Collection
Getting your rent payment on time shouldn't be a guessing game. We handle all billing and work to get your money to you on time.
RENT COLLECTION
We remove the burden of collecting rent from your tenant. We collect all funds for you & deposit them directly into your account.
PMI helps you protect your cash flow and makes sure that rent is paid and promptly deposited into your bank account. We expect tenants to pay by the first day of each month (holidays and weekends may delay this) and with our On-Time Rent Guarantee we promise that your owner's payment will be processed by the 10th business day of the month or you receive that month's management for free.
The majority of our tenants pay their monthly rent through our 24/7 Online Tenant Portal and we track incoming rent payments for each property through an automated process. If any delay is noticed we stay on top of it and immediately reach out to the tenant to avoid late payment.
Turn your billing over to PMI professionals.
1

We thoroughly screen each tenant which helps avoid rent being paid late.

2

We make paying rent as easy as possible through the 24/7 Online Tenant Portal.

3

We give owners real-time access to accounts through the 24/7 Online Owner Portal.

4

We back our service with an ON-TIME RENT GUARANTEE
INQUIRE ABOUT OUR MANAGEMENT SERVICES
What We Do As Your San Antonio Property Manager
We do more than just collect rent


Property Marketing
We work to quickly find the right tenant for your home and use our proven marketing methods to attract high-quality applicants.

TENANT SCREENING
Every application undergoes careful screening, with background and financial checks designed to keep your interests protected.

RENT COLLECTION
Getting your rent payment on time shouldn't be a guessing game. We handle all billing and get your money to you on time.

PROPERTY MAINTENANCE
We know how to keep your property in optimal condition. We handle all maintenance requests and coordinate repairs for you.

FINANCIAL REPORTING
We provide full visibility and monthly reports for your property. Access your account any time through the 24/7 Online Owner Portal.

PROPERTY REVIEWS
Our regular in-person reviews allow us to identify potential problems in advance & keep your home healthy.

EVICTIONS
If a tenant relationship ever takes a turn for the worse, we can process the eviction for you & minimize its impact on your bottom line.

LEGAL COMPLIANCE
We monitor the laws and insurance regulations that impact your home & work to ensure that your property is legally compliant.

HOME WATCH
For owners of second homes who want the security of knowing their home is being watched and cared for while they are away.
Get A Quote
WE MANAGE ALL TYPES OF PROPERTIES IN THE San Antonio AREA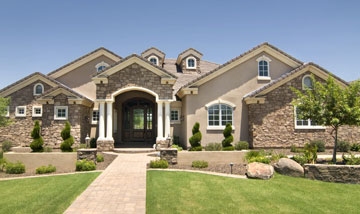 Single Family Property Management
Our San Antonio area property managers will safeguard your property, manage your tenants, and protect your investment, all without you having to lift a finger.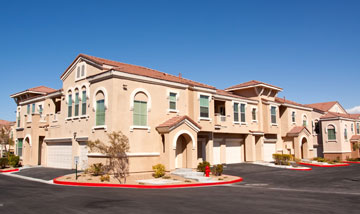 Multi-Family Property Management
Our San Antonio apartment property management services include all necessary maintenance, tenant screening and management, and regular property inspections.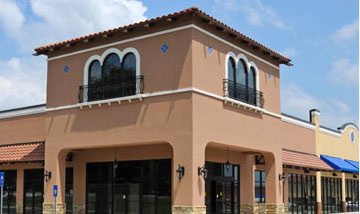 Commercial Property Management
PMI San Antonio is well equipped to manage your tenants and your commercial property from start to finish, keeping operating expenses low without sacrificing tenant satisfaction.
SEE WHY OUR CLIENTS COME BACK TIME & AGAIN

"My property is being well taken care of and I am so happy to have such a high quality company watching out for my interests. I wish everybody could enjoy this kind of a relationship with their property management company."
R.B. Wheatley
"Before I found PMI it took days to get my property management company to respond to my phone call. Repairs were completed without informing me about the costs. I repeatedly asked them to call me before spending my money but that never happened. Finally I'd had enough! Now, with PMI, I can have my child check on my investment property. It is so easy and so convenient that my 12 year old helps me keep track of it."
J. Jensen
"PMI has been the best decision I could have made. Their customer service is flawless. Both myself and my tenants have been treated to the most responsive courteous and professional service that I have ever experienced."
T. Harper

Previous

Next
About San Antonio
Owning a residential rental property can be a lucrative investment, but it also carries with it its share of headaches and worries. Finding a skilled San Antonio residential property manager can save you a lot of time and money.
With our full service San Antonio property management, you get much more than just one over-worked property manager. You get a full team of skilled professionals with the expertise to provide you with the highest level of service and the maximum return on your investment.
MORE +

Areas Serviced

Balcones Heights
Castle Hills
Canyon Lake
Fort Sam Houston
Grey Forest
Helotes
Hill Country Village
Kirby
Lackland AFB
South Texas Medical Center
Olmos Park
The Pearl District
Randolph AFB
San Antonio Military Medical Center
Selma
Terrell Hills
Need professional property management? Trust a PMI Property Manager with your investment!