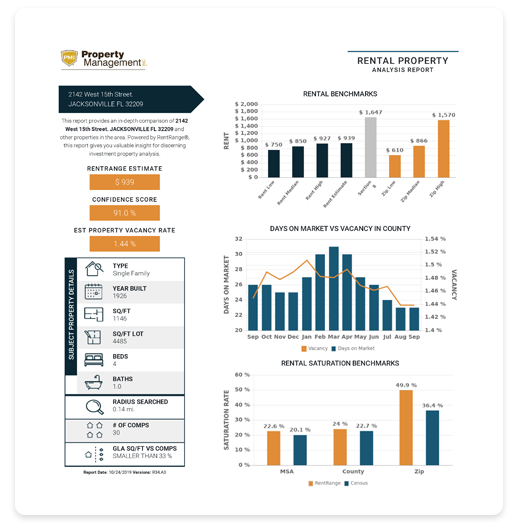 Enter your info and receive a FREE comprehensive report about your property and your neighborhood!

Vacancy rate and average days on the market

How much your neighbors are charging for rent

Rental price trends In your neighborhood & county
Hollywood Park Property Management
...at its best
Whether your home was purchased as a homestead or as an investment, PMI Birdy Properties has 40 years of first-hand knowledge and the experience to manage your investment.
We are a family owned and family run (third generation) Hollywood Park Property Management Company started in February 1979 by Barry Birdy (Ret. USAF CMSgt). We still run this company the way our Pop taught us, "Take care of the home like it was your own."
As active members of the National Association of Residential Property Managers (NARPM), we currently manage over 1100 properties in the San Antonio metropolitan area and five surrounding counties.
From marketing to maintenance, we provide unmatched, quality services to manage your property.
Our properties rent from $400 to $5,000 a month, and consist of: single family homes, condos, town homes, multi-unit (duplex, quads, apartment complexes), and small ranches. We are actively looking to add new properties no matter the size of your investment portfolio.
FREE Tenant Screening from PMI Birdy Properties
We believe in providing value for our clients and until we work together for full service management, screen a tenant today on us.
Screen a Tenant
INQUIRE ABOUT OUR MANAGEMENT SERVICES
What We Do As Your Hollywood Park Property Manager
We do more than just collect rent


Property Marketing
We work to quickly find the right tenant for your home and use our proven marketing methods to attract high-quality applicants.

TENANT SCREENING
Every application undergoes careful screening, with background and financial checks designed to keep your interests protected.

RENT COLLECTION
Getting your rent payment on time shouldn't be a guessing game. We handle all billing and get your money to you on time.

PROPERTY MAINTENANCE
We know how to keep your property in optimal condition. We handle all maintenance requests and coordinate repairs for you.

FINANCIAL REPORTING
We provide full visibility and monthly reports for your property. Access your account any time through the 24/7 Online Owner Portal.

PROPERTY REVIEWS
Our regular in-person reviews allow us to identify potential problems in advance & keep your home healthy.

EVICTIONS
If a tenant relationship ever takes a turn for the worse, we can process the eviction for you & minimize its impact on your bottom line.

LEGAL COMPLIANCE
We monitor the laws and insurance regulations that impact your home & work to ensure that your property is legally compliant.

HOME WATCH
For owners of second homes who want the security of knowing their home is being watched and cared for while they are away.
Get A Quote
WE MANAGE ALL TYPES OF PROPERTIES IN THE Hollywood Park AREA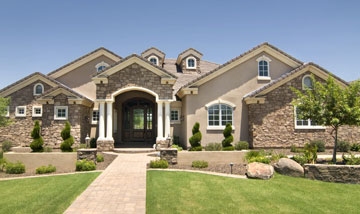 Single Family Property Management
Our Hollywood Park area property managers will safeguard your property, manage your tenants, and protect your investment, all without you having to lift a finger.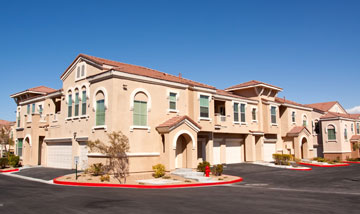 Multi-Family Property Management
Our Hollywood Park apartment property management services include all necessary maintenance, tenant screening and management, and regular property inspections.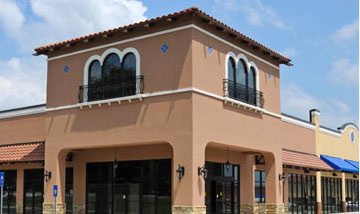 Commercial Property Management
PMI Hollywood Park is well equipped to manage your tenants and your commercial property from start to finish, keeping operating expenses low without sacrificing tenant satisfaction.
SEE WHY OUR CLIENTS COME BACK TIME & AGAIN

"My property is being well taken care of and I am so happy to have such a high quality company watching out for my interests. I wish everybody could enjoy this kind of a relationship with their property management company."
R.B. Wheatley
"Before I found PMI it took days to get my property management company to respond to my phone call. Repairs were completed without informing me about the costs. I repeatedly asked them to call me before spending my money but that never happened. Finally I'd had enough! Now, with PMI, I can have my child check on my investment property. It is so easy and so convenient that my 12 year old helps me keep track of it."
J. Jensen
"PMI has been the best decision I could have made. Their customer service is flawless. Both myself and my tenants have been treated to the most responsive courteous and professional service that I have ever experienced."
T. Harper

Previous

Next
About Hollywood Park
Hollywood Park is a small town located in far north central San Antonio. Known for its homesites with many large and beautiful live oak trees. You will quickly see why this town a poplar town to live in when you drive the street and see the trees and deer laying in front of many homes front yards. Residents of Hollywood park have easy access to everything they need with major shopping centers located all around the towns border. Hollywood Park is part of the prestigious North East Independent School District. The Newly Constructed Community Center, Voight Park, is a beautiful amenity center which includes a Junior Olympic Size Swimming Pool with 6 Lanes, Family Pool, Full Size Basketball Court, 2 Tennis Courts, Volleyball Court, Playground, Picnic Areas and Tables, Voight Event Center which is open the rent for large gatherings and events.
PMI Birdy Properties is a leader in Hollywood Park property management. The services we offer to Hollywood Park can't be beat. Our team of Hollywood Park property management experts will be happy to assist with all of your Hollywood Park property management needs whether you are seeking long-term or vacation renters.
MORE +

Areas Serviced

Balcones Heights
Castle Hills
Canyon Lake
Fort Sam Houston
Grey Forest
Helotes
Hill Country Village
Kirby
Lackland AFB
South Texas Medical Center
Olmos Park
The Pearl District
Randolph AFB
San Antonio Military Medical Center
Selma
Terrell Hills
Need professional property management? Trust a PMI Property Manager with your investment!